2019 Mini John Cooper Works What We Know So Far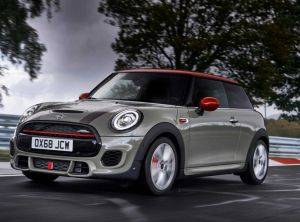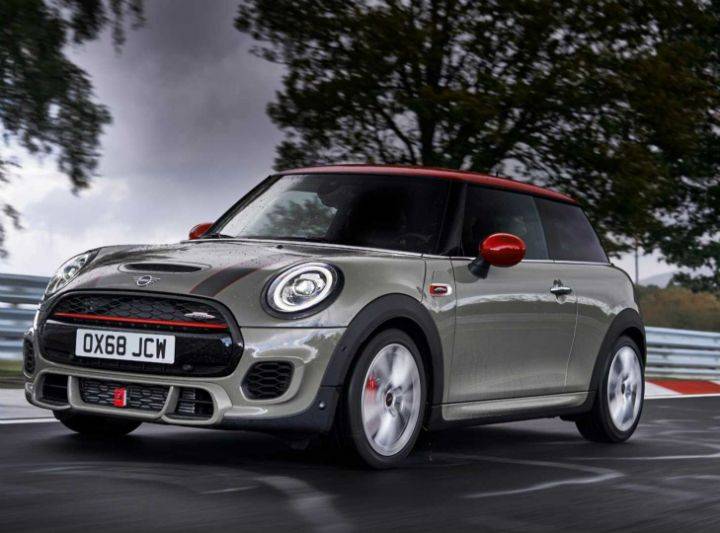 JCW to is what AMG is to Mercedes-Benz. The firm, in its nascent days, tuned Mini Coopers and was later acquired by BMW. Mini's offerings have always been about the form factor coupled with their go-kart-like handling abilities. In fact, Mini Coopers have dominated the motorsport scene back in the 1960s and also won the fabled Monte Carlo Rally thrice, serving as a testament to their dynamic capabilities.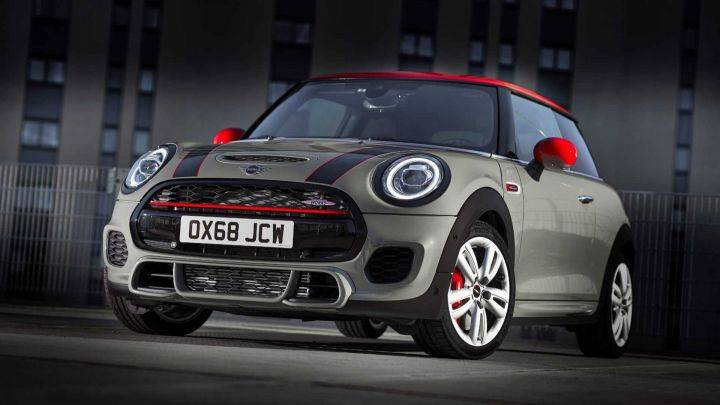 Mini gave us the brilliant in 2017, but it was limited to just 20 units in India. Now, the legendary British carmaker renowned for making small but wickedly fast cars is back with some good news for us Indian petrolheads. Yes, the 2019 Mini John Cooper Works is coming to India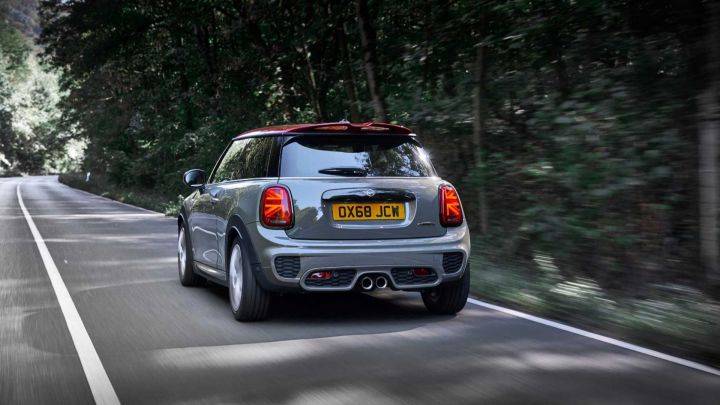 But, when exactly is it coming to India?
The latest iteration of the hardcore and already focused Mini Cooper will be launched on May 9. Mini will be bringing the facelifted version of the JCW which received some updates last year in international markets.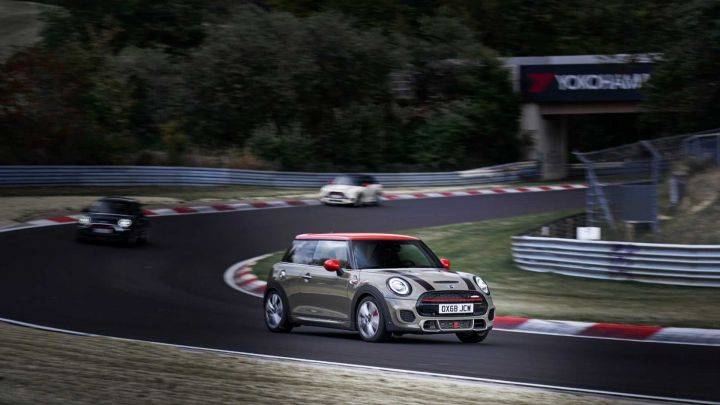 What's cracking under the hood?
From what we know, the 2019 iteration of Mini JCW receives some updates under the hood. It now features a particulate filter integrated in the exhaust system for cleaner emissions. That said, the exhaust still makes a racket and helps brings out the inner boy racer in you. Output figures also remain largely unchanged despite these tweaks, and it still features a 2.0-litre turbocharged petrol engine that produces 234PS and 319Nm of torque. It will still sprint from 0 to 100 kmph in 6.3 seconds. The can be opted for with a 6-speed manual or an 8-speed automatic transmission in markets abroad, but we still don't know whether the manual gearbox will make its way to India.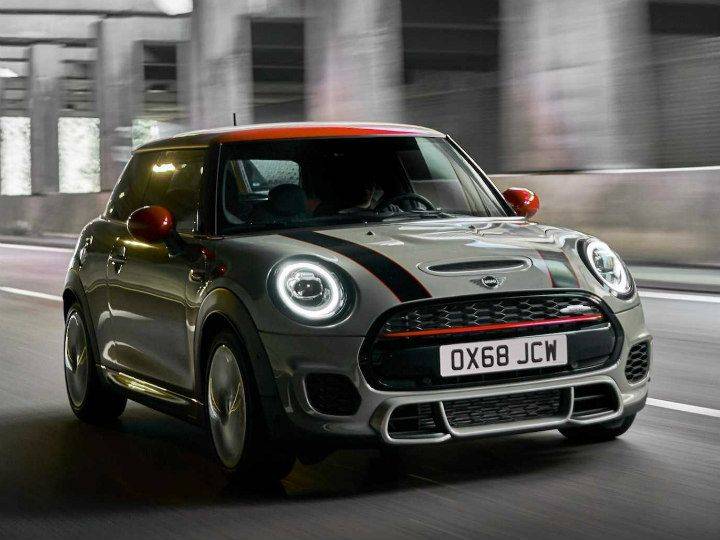 Special bits?
Apart from these, the hatchback will also get the usual bit of JCW magic, which includes revisions to the chassis, sport brake system and a proper mechanical limited-slip differential. Other changes comes in the form of uprated springs and dampers, strengthened and lightened suspension components, new anti-roll bars, lightweight support bearings and triple-path strut mounts. In simpler layman terms, this means that the JCW will most likely be a hoot to drive and will go around corners like a DTM race car (not really but you get the picture).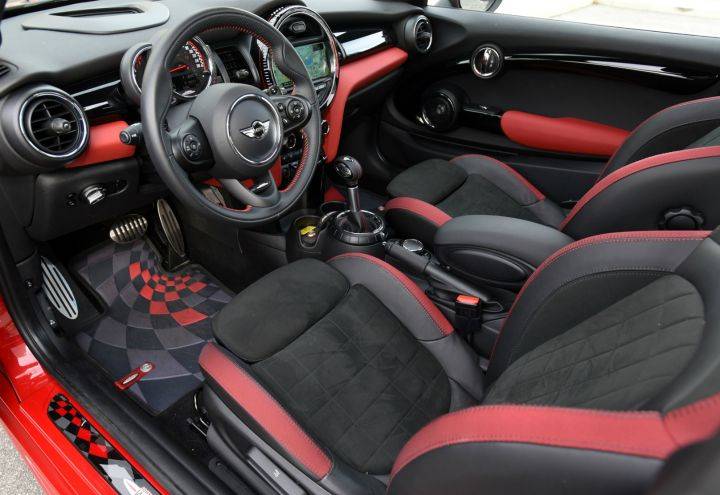 Does it look racy?
Mini Cooper, much like the iconic, has largely stuck to its design traits and remained true to its roots. The hatchback will feature subtle design changes to the face and wheels along with the Union Jack highlights for the tail lamps. The interiors also get some piano black bits with JCW-specific sport bucket seats.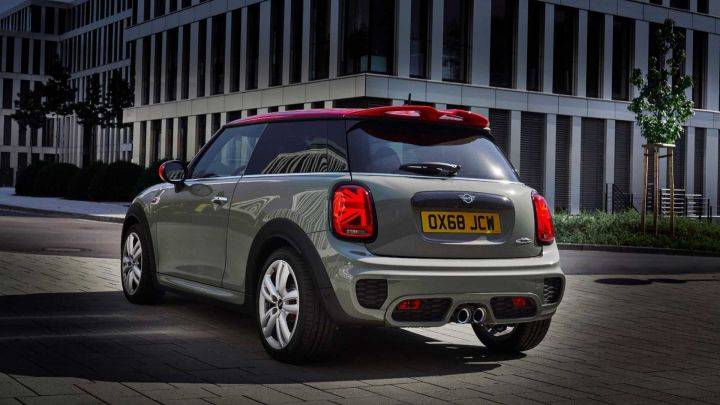 Do you need to break into a vault?

The 2019 Mini John Cooper Works will be limited and is likely to come with a price tag of Rs 45 lakh-50 lakh( ex-showroom) in India. The Mini John Cooper Works is the ultimate wet dream of hot hatch enthusiasts and the car in India belongs to a niche category. It also doesn't have any rivals as such with its price in picture. All we can do is hope that Volkswagen andbrings in the Golf GTI and Fiesta ST to make things a bit interesting. Who would love to see these scorching hot hatches battle it out in India?
from zigwheels
Read The Rest:zigwheels...