Hero XPulse 200 vs Impulse Image Gallery
Watch Video Review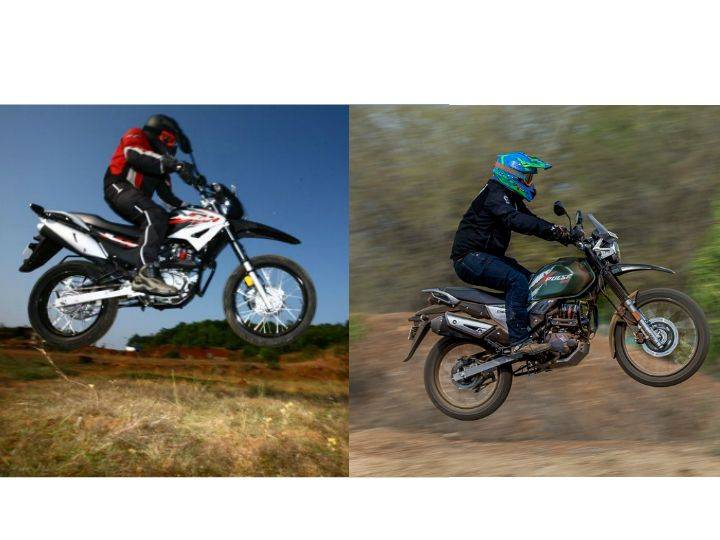 A bit ahead of its time, the Hero Impluse was much appreciated after its demise. Thankfully, Hero MotoCorp has got the XPulse 200 for all you budding off-road junkies. So what how does the new XPulse build on the Impulse?
Also Read: Hero Impulse vs Hero XPulse 200: Spec Comparison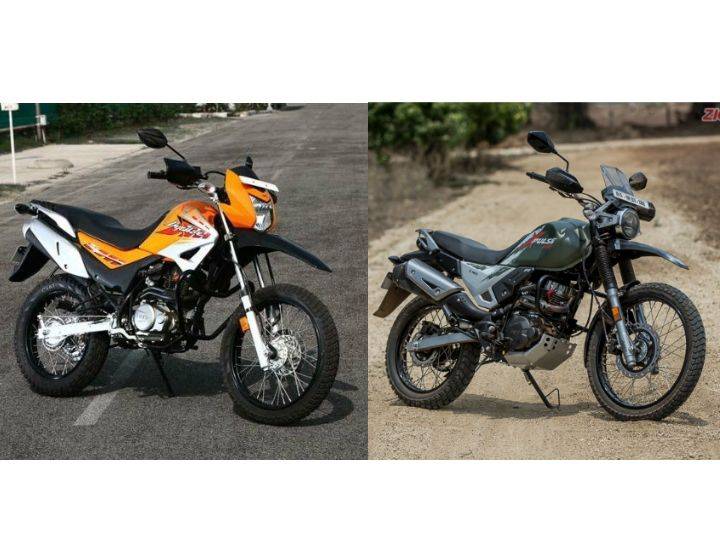 The lineage is distinct but the Impulse is the one that gives off that proper enduro vibe. The XPulse on the other hand is a bit more conservative. It gets the off-road bits like a large front fender, uswept exhaust, spoke rims and knobbies but there are no tank extensions or does not look as compact as the Impulse.
Also Read: Hero XPulse 200 - First Ride Review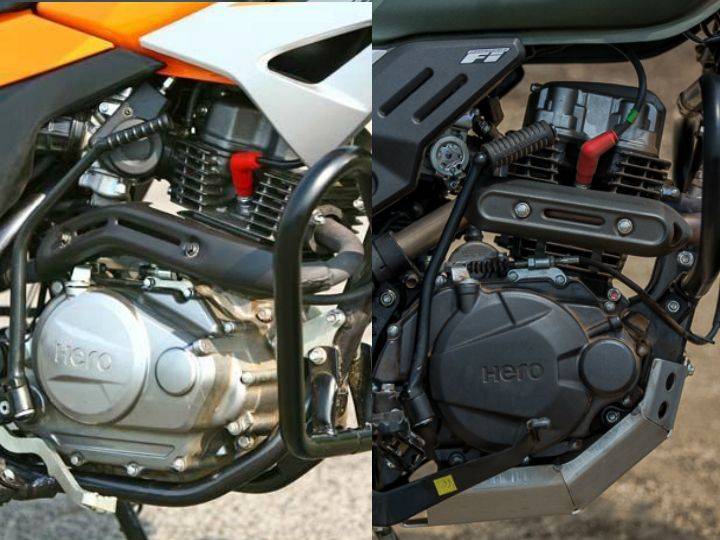 One of the biggest complaints that we had with the Impulse was that the puny 150cc mill felt a bit too underpowered. Now with the same 200cc engine found on the Xtreme 200R, albeit with fuel-injection, the XPulse feels capable of taking on the gnarly off-road bits. Plus, that aluminium bash-plate gives comfort to your mind that the engine has adequate crash protection.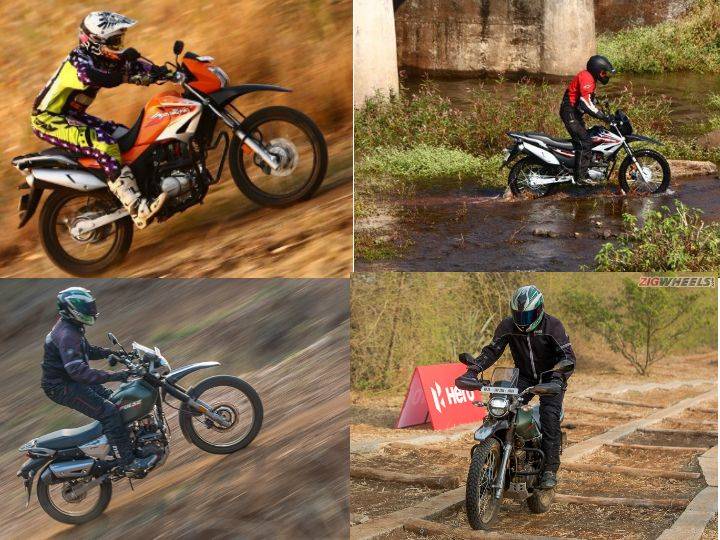 Hero has worked hard to provide that same ruggedness that Impulse had in the XPulse but it no longer gets a soft suspension setup. Much rather a more firmer one which allows the rider to take the dirty stuff with a bit more gusto. The wheels are larger. The suspension has more travel. Even heavy set riders can take to the trails without ever fearing of the suspension bottoming out, unless you do end up doing something silly. Plus, the riding triangle is altered which allows you to grip the bike better when standing up on the bearclaw pegs.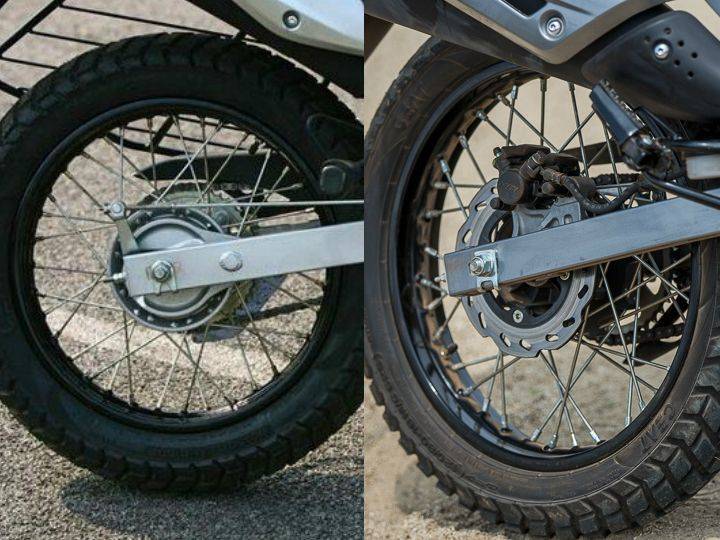 Instead of drum brakes at the rear, the XPulse 200 gets a disc brake with single-channel ABS. This allows you to stamp on the rear brake to lock it in case you are going down a steep slope. Drum liners do fade quite quickly and they simply do not offer the same braking confidence that discs provide, especially when on tarmac.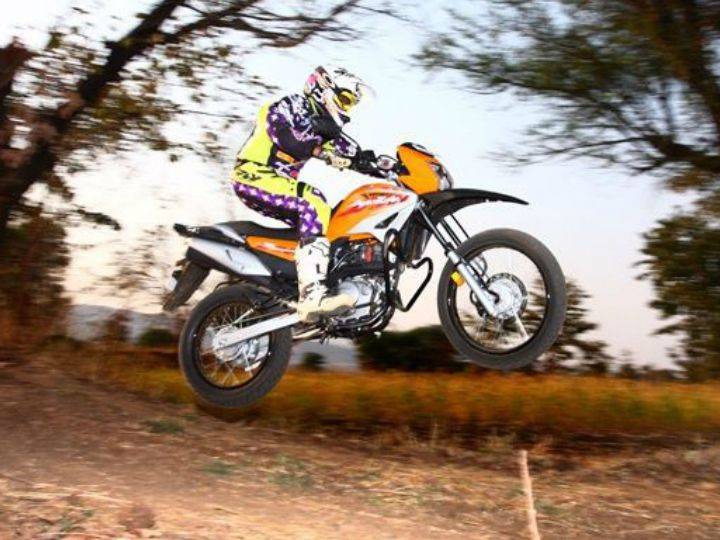 Impulse opened the eyes of Indian bikers to new areas of motorcycling, specifically off-road riding. Areas where big daunting ADVs were too big for their own good, the Impulse could chalk out its own path, plastering a wide grin on your face every single time you did something even slightly as heroic as going airborne.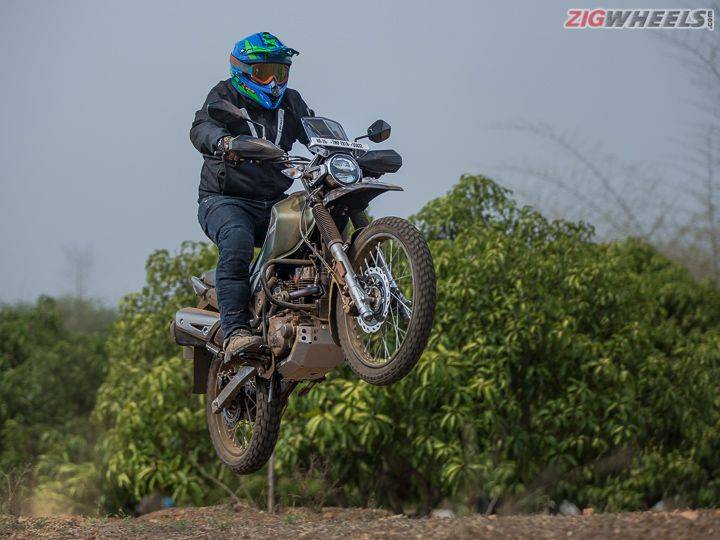 In that sense, the XPulse builds on the same feeling. It allows you to go places where you would be scared of taking you precious Tigers and GSes. That smile is guaranteed even on this bike and since it has a bit more oomph, the grin expands every single time you conquer an off-road hurdle.
from ZigWheels
Read The Rest:zigwheels...