The Zehus Bike An Electric Bicycle With Unlimited Range
The Zehus Bike+ features a hub motor which contains the battery, Bluetooth communication system and a variety of sensors.
It features top-spec cycle parts such as a carbon belt drive, Shimano brakes and Mavic wheels.
It gets Bluetooth connectivity as well.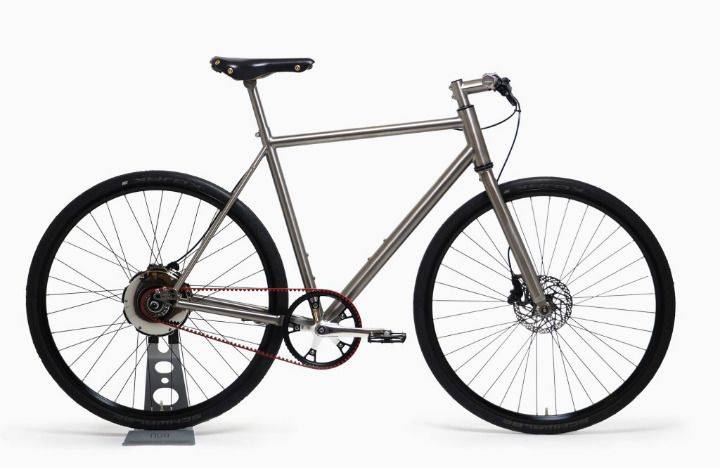 What if we told you that there's an electric bicycle which has unlimited range? Sounds too good to be true, right? Well, Barcelona-based Nua Bikes has launched a new e-bicycle called the Zehus Bike+ and the company claims that it 'delivers a virtually infinite range!'
Also read: The Xiaomi Himo T1 Is An e-Moped You Can Import From China Right Now
The Zehus Bike+ features a hub unit which weighs just 3kg and holds a 30V lithium-ion battery that holds 160Wh of charge. The company claims that the Zehus Bike+ has a range of 30km if the rider is using pedal-assist and limits his speed to 25kmph. However, the range can be increased to 90km if the rider reduces his speed to 14kmph. The e-bicycle also comes with regenerative braking technology (similar to the KERS technology used in Formula E). The motor will charge itself in situations like when the rider is going downhill or while braking.
Also read: Xiaomi's New Himo C20 e-Bike Can Cover 80km On A Single Charge
The company also says that it is the only brand in the world which is offering an electric motor with an unlimited range. The frame is made from titanium and weighs just 13kg! It features carbon belt drive, Shimano brakes and Mavic wheels. The Zehus Bike+ has another cool trick up its sleeves: it's Bluetooth-enabled. Once it's connected, the app will show online diagnosis, navigation and mobility stats.
Now for the main bit, price. The Zehus Bike+ costs €4,000 (around Rs 3.13 lakh). Yes, it's a lot more expensive than conventional electric bicycles, but then you get titanium parts, Bluetooth connectivity and an electric motor, which can virtually run for years before you need to plug it in.
from ZigWheels
Read The Rest:zigwheels...