Top 5 Futuristic Electric Motorcycle Concepts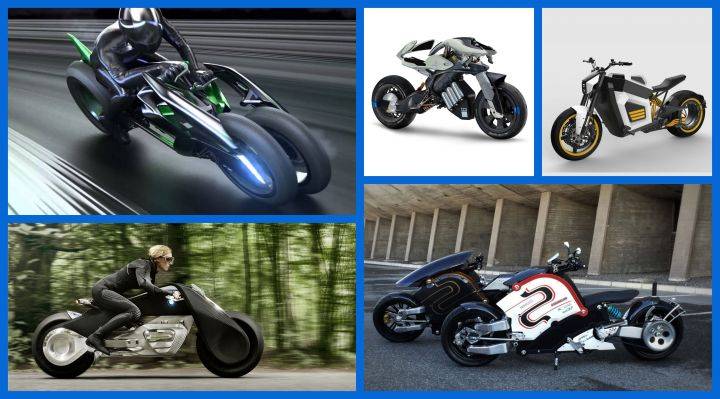 There is no doubt that the future is electric. Last week we brought you the top 5 futuristic scooters of 2019. This here is a more outrageous list of electric motorcycle concepts that will influence the future of mobility.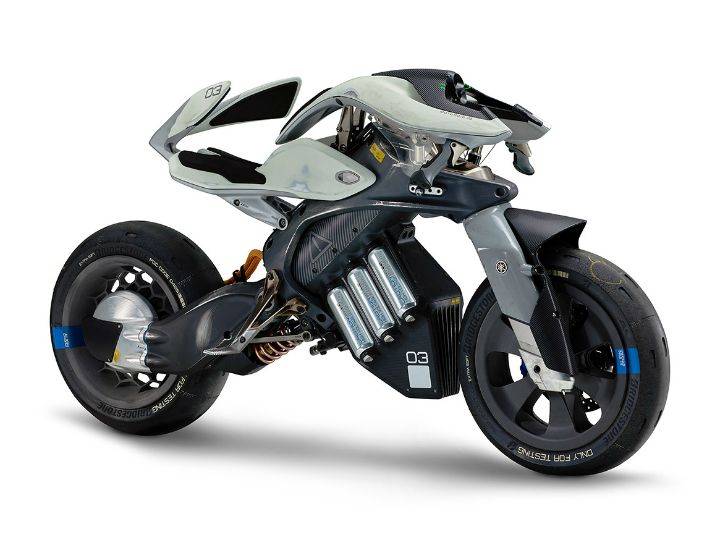 Yamaha Motoroid:
This self-balancing AI electric motorcycle uses a counterbalancing battery pack and rear swingarm to remain upright. It also claims to use facial recognition to switch on and allow itself to be ridden by an authorised individual. The Motoroid recognises hand gestures and will approach the rider when beckoned. The active winglets on the back are not for aerodynamics. It is what Yamaha calls haptic interface and is designed to hold the rider in place during high-speed runs.
Also read: Top 5 Two-wheeler Concepts At Auto Expo 2018: TVS Zeppelin, Yamaha Motoroid And More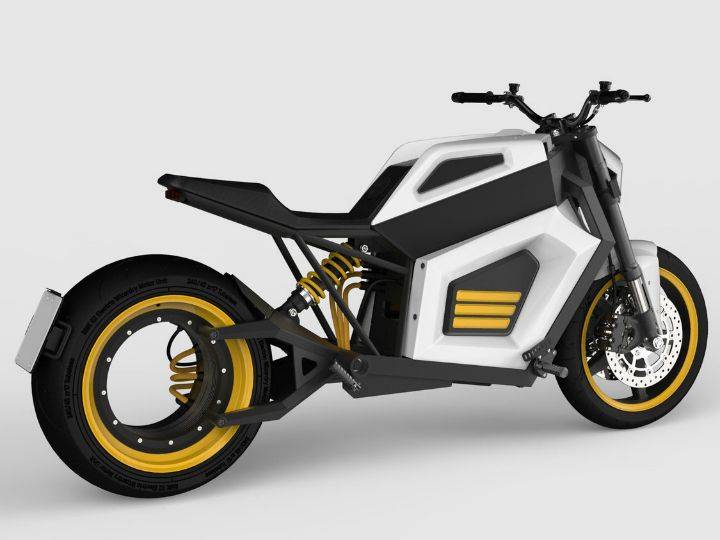 RMK E2:
This Finnish electric motorcycle concept promises a range of 200-300km and a battery charging time of just 2-3 hours. This boxy looking electric cafe racer concept has a hubless rear wheel. The motor, in fact, has been integrated into the rear wheel rim, making for a clean and minimalistic looking cafe racer. Performance? How does 68PS and 320Nm of torque sound?
Also read: Top 5 Electric Two-Wheeler Startups To Watch Out For: BattRE, Revolt, Tork, And More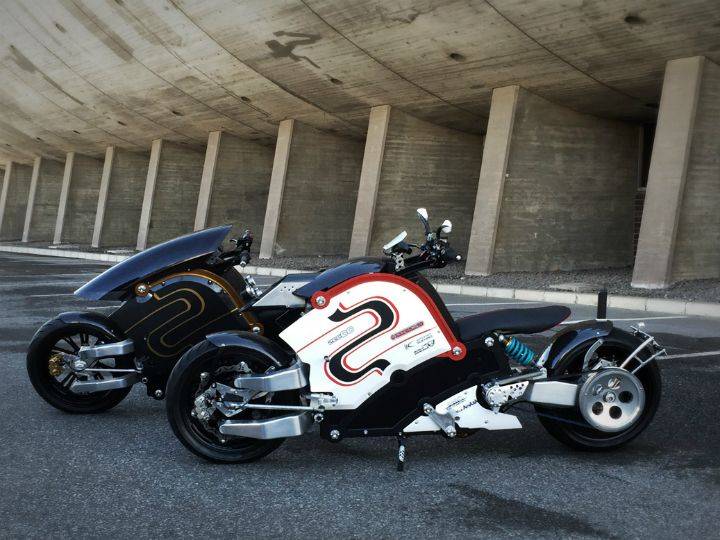 Zek OO:
Envisioned by Japanese designer Kota Nezu, this radical looking bike features a hub-mounted steering and clip-on handlebars that juts out of the carbon fibre faux fuel tank. This handcrafted motorcycle has a floating seat and an upright riding position. It has a top speed of 160kmph, a range of 160km and a charge time of 4-8 hours. Kota has a running prototype ready and it handles surprisingly well for its long wheelbase. The low centre of gravity definitely helps here. At 280kg, it is on the heavier side and the comparatively average power output of 68PS and 144Nm feels basic in this list.
Also read: Harley-Davidson starts Project LiveWire Experience tour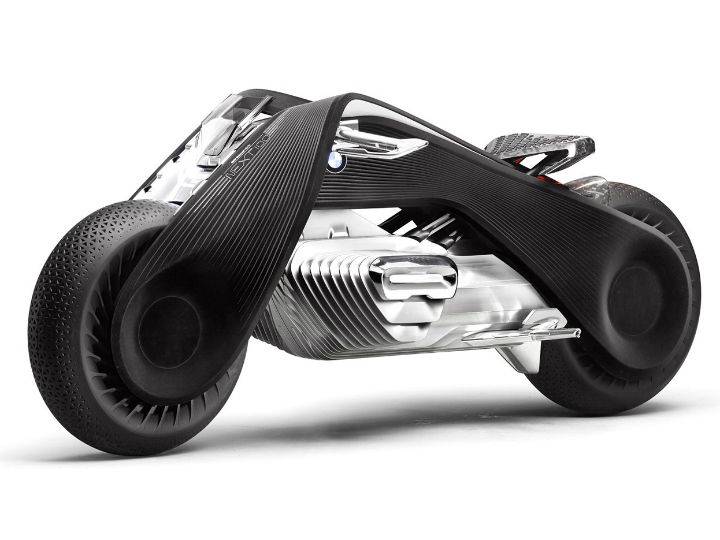 BMW Vision Next 100:
The most radical looking bike here, this concept does not have conventional suspension or steering. In fact, the frame itself is flexible and twists to turn the bike! The entire top section of the faux fuel tank is a touch screen and besides that, the bike also features gesture control. BMW claims that the bike will be so safe that you will not even need a helmet. Instead, you get transparent eyewear that displays relevant information and warns you of dangers beforehand. Do you know what else is cool about this bike? It's boxer-twin engine-like electric motor extends at speeds for better cooling. Oh, it also features self-balancing tech. Know more here.
Kawasaki J concept:
The J concept is a three-wheeled electric bike. Its call to fame is its ability to give the rider different riding positions on the move. You can ride it like a track bike or have a riding position akin to a roadster. The front wheels move outward to create a wider track for more stability while the handlebars are on the inside of the steering mechanism. Steering is via two separate extending forks actuated via hydraulic struts. Really tricky stuff this. The ability to morph into two vastly different kinds of bikes make this a truly versatile and futuristic concept.
from ZigWheels
Read The Rest:zigwheels...