Michelin Testing Airless Uptis Protype Tyres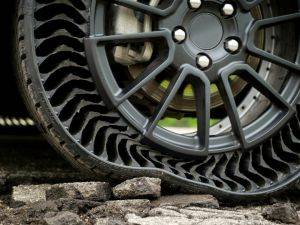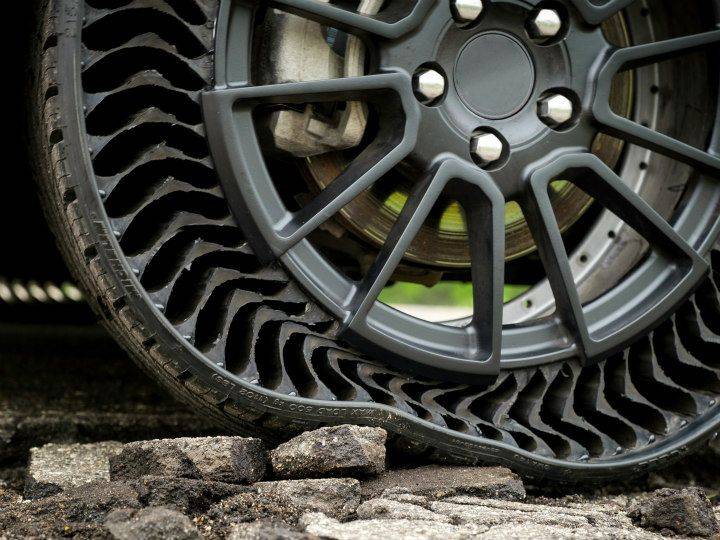 The Uptis is the result of a collective research partnership between Michelin and General Motors.

It is created using rubber, aluminium reinforcement and embedded fiberglass.

Benefits include driver/passenger safety, lower maintenance costs and use of environment friendly materials.

Initial testing will be done with Chevrolet Bolt EV fleet in Michigan with a debut likely in 2024.

Part of Michelin's VISION concept, aimed at achieving sustainable mobility via environment friendly materials.
The collective efforts of Michelin and General Motors (GM) have resulted in a new generation of tyres for the future called the Uptis (Unique Punctureproof Tire System). The Uptis is an airless tyre, the first of its kind, and it aims to virtually eliminate maintenance costs.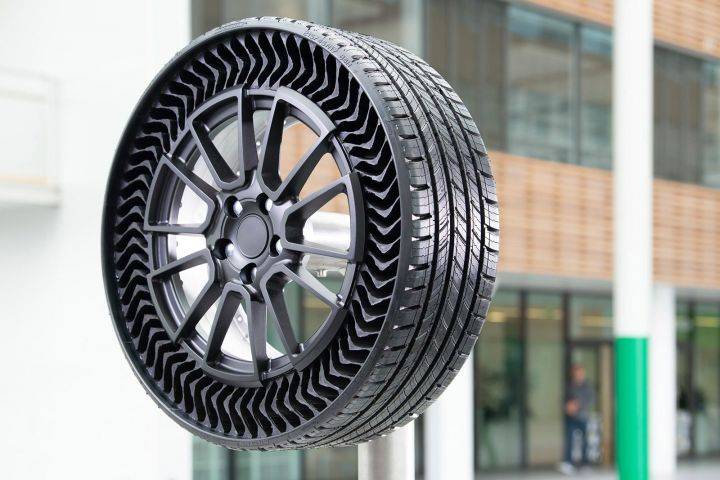 The Uptis protype tyre is created using three materials - rubber for the tread, aluminium for the wheel spokes and resin embedded fibre glass for reinforcement. This helps the tyres to tackle loads at high speeds. Michelin and GM will be testing the Uptis protype tyres later this year starting with vehicles like the Chevrolet. A fleet of Bolt EVs will be used to test the tire's capabilities in Michigan.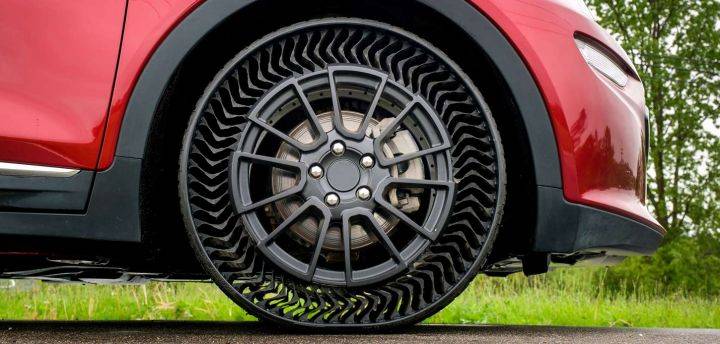 This prototype will provide a host of beneficial applications. Some of them include, better driver and passenger safety on the road, minimal downtime for passenger vehicle fleets along with near-zero levels of maintenance and the use of environmentally friendly raw materials for production of replacement or spare tyres.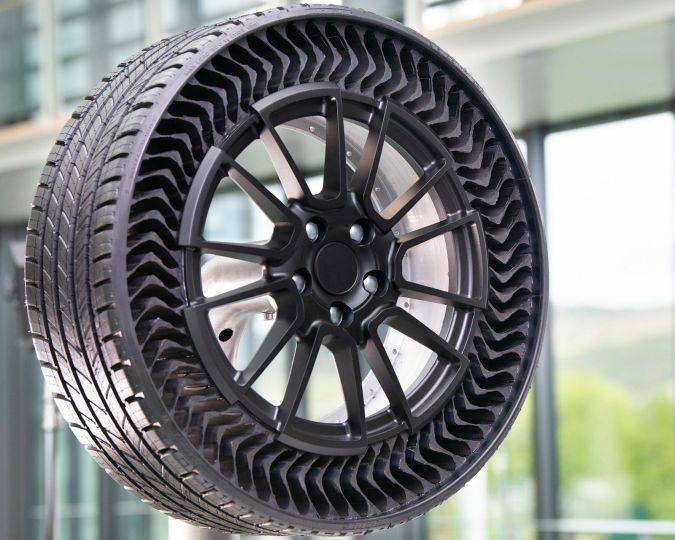 The Uptis prototype will be engineered for use in all types of passenger vehicles as well as most mobility applications, be it autonomous, all-electric or other applications.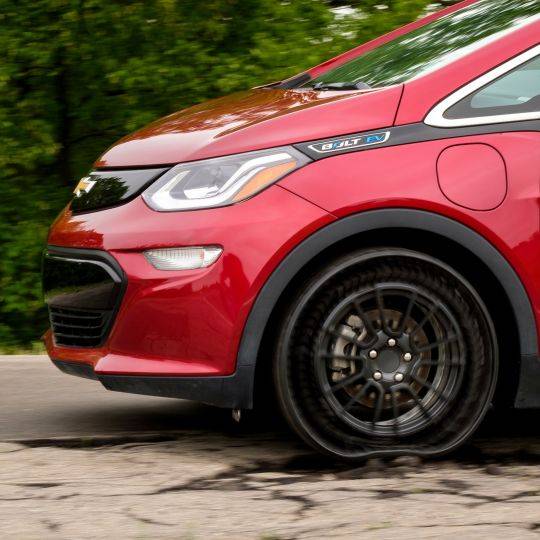 The Uptis prototype will be another step in the development of Michlein's VISION concept which was showcased at the Movin'On Summit in 2017. This concept mainly focuses on entirely renewable or bio sourced materials to achieve Michelin's strategy for sustainable mobility.
from zigwheels
Read The Rest:zigwheels...